What do you think? Add your comments in WARPIG's REC TALK Forum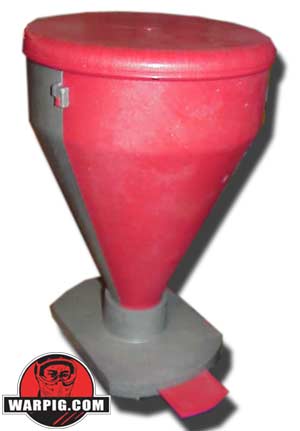 AJP Paintball to Supply PODLOADERs to PSP World Cup
AJP Paintball
The Podloader will be supplied to the X-Ball fields at PSP World Cup 2003. AJP Paintball will set up a POD FILLING STATION at each staging area of each X-Ball field with two PODLOADERS for use by teams during their matches.

The AJP PODLOADERS have a holding capacity of 2000 paintballs, which greatly reduces the time needed for reloading pods between games. It takes literally seconds to refill a pod using a PODLOADER. Combined, two PODLOADERs can hold two cases of paint and refill 28 - 140 round pods before needing to be refilled.

AJP Paintball is the evolution of a 12-year old manufacturing company. The company makes paintball products including the Podloader, accessories, gear and other paintball products. For more information, check the website.