What do you think? Add your comments in WARPIG's REC TALK Forum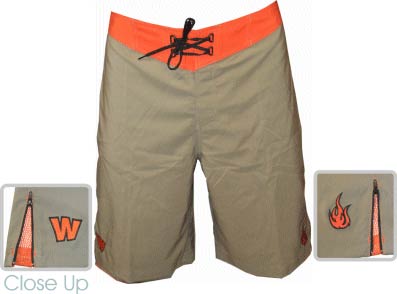 Warped Sportz Releases Summer Apparel
Warped Sportz
What do Avalanche, STP, Farside, and Vicious all have in common, besides making the quarter-finals at the Chicago NPPL Super 7? They all were sporting the latest limited edition summer apparel from Warped Sportz.

Warped has released a summer apparel line, which includes board shorts, wristbands, air-e-atorr socks (which STP kingpin Tyler Michaud RAVES about,) headbands.and new hat and t-shirt designs.

"For now, all these items are limited run and limited edition," said Warped Marketing Director Dan Napoli.

What that means is that these puppies are available exclusively at www.warpedsportz.com. "We want to test the response through our website before we make the product widely available from our franchises and sub-stations, and local paintball stores," he said.