What do you think? Add your comments in WARPIG's REC TALK Forum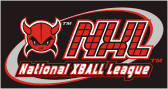 The National X Ball League is Announcing a Change in the 2003 Schedule
NXL
The twelve (12) games scheduled to be played in Toulouse, France at the Millennium Series Event, July 4 through 6 will be rescheduled. The teams voted to change the venue from Toulouse to, at this time, an undetermined site. Mike Ratko, Commissioner of the NXL(tm), indicated that a number of team owners approached him about the high cost of traveling to Europe and requested a change in the schedule. In accordance to the procedures outlined in
the League Bylaws, a vote was taken and a super-majority (over 2/3) of the teams voted in favour of bypassing Toulouse.

The League is looking for a venue to play the 12 games that were to be played in Toulouse. A number of options are being explored and an announcement should be forthcoming.

The NXL(tm) is paintball's only professional paintball league representing eight (8) major cities across the United States. The teams are: Baltimore Trauma, Chicago Aftershock, Detroit Thunder, Los Angeles Ironmen, Miami Effect, New York Xtreme, Oakland Assassins, Philadelphia Americans. The NXL(tm) is based in St. Laurent, Quebec, Canada. For more information, contact Mike Ratko, Commissioner at the NXL(tm) offices at 6000 Kieran, St. Laurent, QC, H4S 2B5, tel: 514.337.1779, fax: 514.337.5209, email: mike@nxlpaintball.com. Visit the NXL(tm) at www.xballpaintball.com/nxl.