What do you think? Add your comments in WARPIG's REC TALK Forum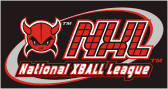 National X Ball League Announces New Rules for Barrel Blocking Devices
NXL
Citing concerns by players and game officials, the NXL(tm) has UNANIMOUSLY passed a revision to the rules of X Ball(tm) that stiffen the penalties for players that do not adhere to the basic safety standard. Mike Ratko, Commissioner, said the that rule was based on a model used in the Millennium Series X Ball(tm) Division in Europe and was passed in Las Vegas and implemented immediately at the request of players and team owners. He added, "The mere
knowledge of the new penalty increased the level of compliance in all the games."

Teams will receive one warning when a marker is seen without the appropriate barrel blocking device in use. This warning will be documented by the game officials and the next occurrence of the infraction will result in a minor penalty (2 minutes) being assessed to the offending player. If a marker is unattended and the owner of the offending marker cannot be identified, the closest player, regardless of whose marker it is, will serve the penalty. Full
details of this rule change can be found in section 5.3.8 in the Official X Ball(tm) Game Rules at www.xballpaintball.com.

The NXL(tm) is paintball's only professional paintball league representing eight (8) major cities across the United States. The teams are: Baltimore Trauma, Chicago Aftershock, Detroit Thunder, Los Angeles Ironmen, Miami Effect, New York Xtreme, Oakland Assassins, Philadelphia Americans. The NXL(tm) is based in St. Laurent, Quebec, Canada. For more information, contact Mike Ratko, Commissioner at the NXL(tm) offices at 6000 Kieran, St. Laurent, QC, H4S 2B5, tel: 514.337.1779, fax: 514.337.5209, email: mike@nxlpaintball.com. Visit the NXL(tm) at www.xballpaintball.com/nxl.